They say the flow of times changes everything and everyone. I am sure this is true particularly with Arundhati Roy's writing. It seemed like a sudden literary burst after two decades. 20 years have passed since her winning the most coveted literary prize of the world "The Man Booker Prize" in 1997 for her book "The God of Small Things" and here we are happy and elated about her new book "The Ministry of Utmost Happiness". I was wondering what kind of a story that this novel holds out of the two decades of time the author took for her second fiction novel.
I was charmed by the simple and expressive cover admiring the work of photographer Mayank Austen Soofi. His striking photograph of a Delhi tomb serves as the cover with a withered red rose and a fly on the edge. Graveyards play a significant part in the book with prime character Anjum setting her Jannat Guest around a graveyard and Miss Jebeen the First who is buried in overcrowded Martyrs graveyard in Kashmir.
There are two chief characters around whom the entire plot revolves around – Anjum (born Aftab) a transgender who is often told as a woman trapped in a man's body and Tilo, a former architecture student who then goes to Kashmir to visit her friend Musa, who is constantly on the run and returns to Delhi. The remaining of the plot revolves around how both these characters meet and what happens aftermath forms the story.
There are myriad of minor characters all over the story and this is particularly hard to recognize all the characters. Also, Anjum's character and her story had all the flair to be told and I was disappointed when the focus went on to Tilo after a short while although at the end she makes up for it.
There are also gobs of references throughout the book such as the Bhopal Gas Tragedy, Gujarat Riots, Jantar Mantar protests wreathed along with the story. There is some strain in reading passages which makes us confused and weary but still after crossing these passages Roy has beautifully woven the story of Anjum and Tilo taking us across the streets of Shahjahanabad and the snow-laced valleys of Kashmir. The setting is mostly in Delhi and Kashmir and the descriptions particularly are alluring making the perfect carpet for the plot to happen.
The book takes us through a journey with an accelerating pace, stumbling in the center with some bumps here and there, then picks pace again when the plot culminates. Her mastery of poetic verses interlaced with characters we long to hear about edges over her lamenting (read weary) passages of issues. The issues which are introduced suddenly seems to make us think over non-fiction books she has written (I can't seem to overcome this particular thought) about many of the issues mentioned here. But still, she makes the book likable without much hullaballoo.
The slow-moving plot, myriad of characters, poetic verses interlaced with a setting impossible to forget and an important twist and numerous turns makes this book even more interesting. I would love Arundhati Roy to write even more fiction.
P.S : Congrats Arundhati Roy for featuring in the Longlist for "The Man Booker Prize 2018" for "The Ministry of Utmost Happiness".
#Quote 
"Sleep came to them, quick and easy, like money to millionaires." 

"Need was a warehouse that could accommodate a considerable amount of cruelty." 

"Even in the most uneventful of our lives, we are called upon to choose our battles."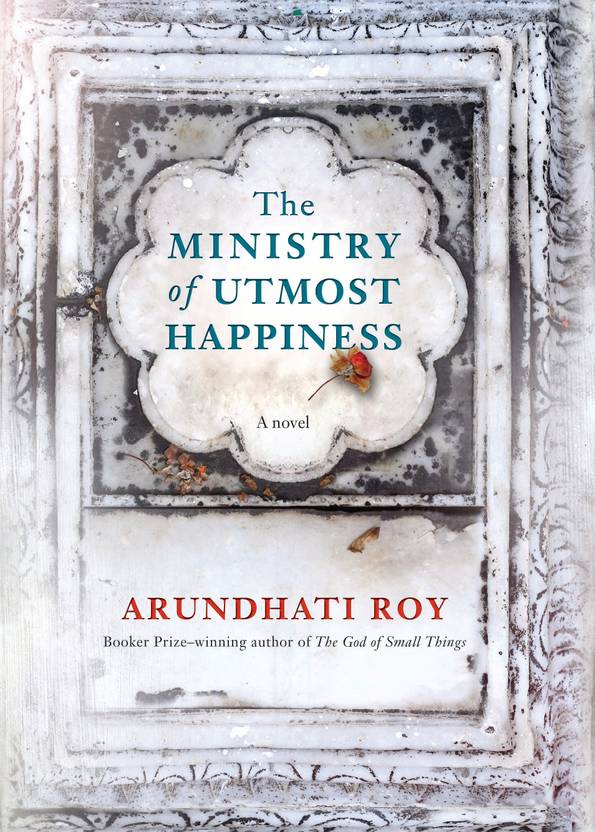 Book Details : 
Author:  Arundhati Roy
Paperback: 464 pages
Publisher: Penguin Random House India
Language: English
Genre:  Fiction
ISBN:   067008963X, 978-0670089635
Rating: 3.5 / 5 
Grab the book:
Love,
Jonty.