Akhil Sharma's new book "A Life of Adventure and Delight" is a collection of eight short stories whose protagonists are Indians living home and abroad. This is Akhil Shamra's third book while his first two "An Obedient Father" and "Family Life" garnered much appreciation among readers.
The book cover seems to grab eyes with its radiant and vibrant colors and seems to potray the title well. When you are into a few pages of the book, you would probably be thinking if the title is an oxymoron to the life lead by the lead characters but still Akhil Sharma's vivid charater potrayal seems to carry the stories forward without any impediments. Each character is potrayed briefly and Akhil Sharma's stories opens its world to us in our minds making its impact.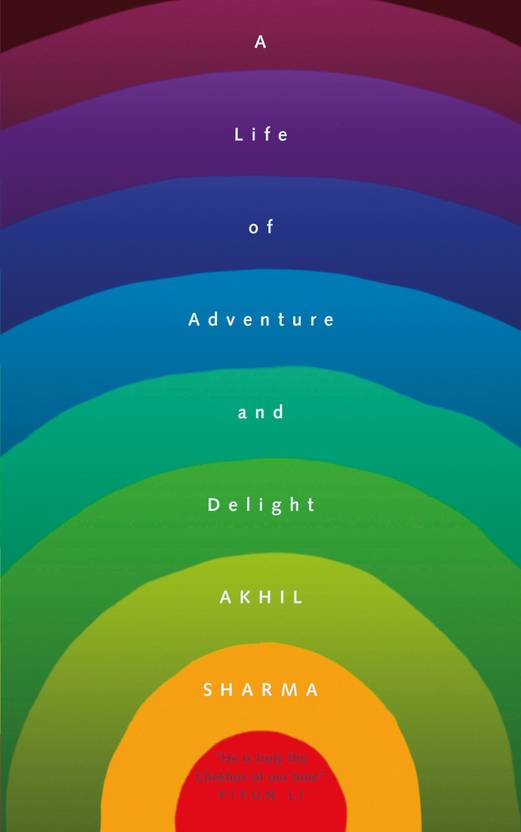 Every reader into reading a collection of short stories searches for a common theme that is being spread across the book. Akhil Sharma's book has theme runnning around love, sickness, realtionships, depression, alcoholism, families and other life threads. The stories really makes its impact on us as the characters potrayed feel like real life characters which everyone can relate. The author kind of goes straight forward with his characters and the story, so the book doesn't seem to deviate us from the plots enaging us with its word and its owwn world in every chapter.
The intricate details of how the customs of Indian who grew up in a world so different from the world of others, their social orders, inheritance of their culture in a confused world seems to be captured well. The story which I liked most was "Surrounded by Sleep" where Ajay who is young is in a world of grief with accident of his brother begins to imagine God as Superman when told that God can take any form. His inner questions with faith and the confusions he gets really gets into us in realising his thoughts.This particularly story was really touching and would move the readers away.
In the short story of  'If You Sing Like That for Me', a married woman wakes up one day to find herself in love with her husband, where she is not able to trust her father enough and invests her love in her husband whom she had married to banish her lonliness. In "Cosmopolitan", the initial story in the book describes about a man who is abandoned by his wife and daughter has an affair with his neighbor.
Every character in the story aspires for happiness shedding behind the grief and lonliness they are always connected with. However in the passages to come, he also strongly utters that happiness is short lived, grief and lonliness are to be accepted as they are. The connection between every characters are unique. The narration is simple without an hassle and engages us pretty well into the book. The plot setting, characters, narration are seamless and would ensure a good read for the readers. Neverthless the book gives us the satisfaction of reading a wonderful book. Go read the book and enjoy.
Book Details : 
Author:  Akhil Sharma
Paperback: 208 pages
Publisher: Penguin Random House India
Language: English
Genre: Fiction / Short Stories
ISBN:  9780670089024
Copy:  Flipkart Review Programme
Rating: 3.5/5
Grab the book in Flipkart
Love,
Jonty.