Amir Khusrau isn't an alien name in India. But as far as my knowledge concerns, I have learnt about him in Arts and Culture books about his contributions of poetry and wisdom in the courts of Delhi Sultanate. This book is my introduction to the literary prowess of the great Amir Khusrau who was not only a poet but also a Sufi musician, mystic and also a scholar.
This book by Ankit Chadha, who is also a  practitioner of the narrative art of Dastangoi has put together 20 riddles mixed with verses and puzzles. The book also has colourful illustrations which makes the read a pleasant one by Urmimala Nag. Ankit Chadha really allures the readers into Amir Khusrau's world by revealing the riddles one by one with the answers on with the answers on the next page along with a beautiful illustration.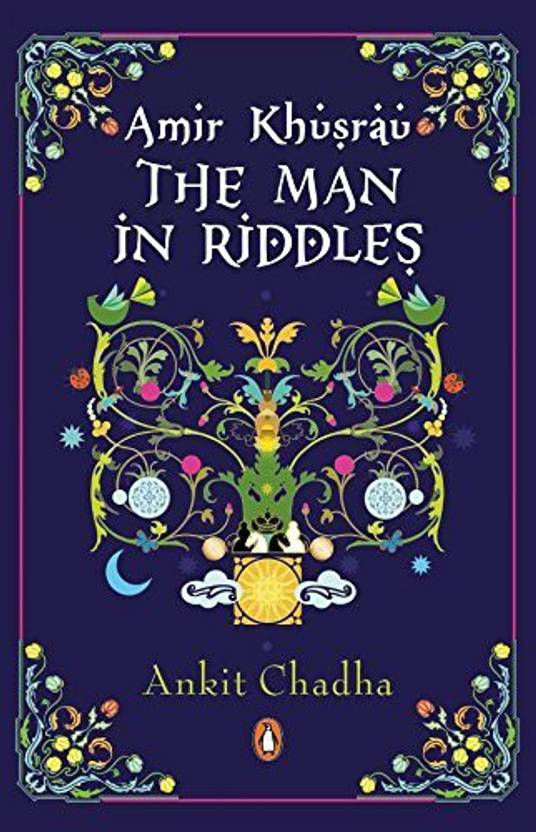 The readers are in for a test as they try to guess the answer for the riddle. where the answer is somehow a part of the riddle. Then on turning the next page the joy knew no bounds when the answer is the one which we have thought. Also the answers are not given blatantly but along with a anecdote that brings us closer to the life of Amir Khusrau and a little explanation about the riddle itself.
Some would argue riddles are for children. Well, I wouldn't agree with them after reading this particular book. I was really intrigued  and got inquisitive about Amir Khusrau. I got into searching for more information on him and found about the links of Chisti, Sufi things. I also saw some Youtube videos of dastango Ankit Chadha and was really hoping to know more about it.
This is the real success of the book, introducing a new form of art that I don't know and about Khusrau, whom I knew only less. The book with all the illustrations are rich in content and make us want for more. This is must read for all and would be an ideal gift to introduce someone into reading.
Book Details : 
Author:  Ankit Chadha
Paperback: 96 pages
Publisher: Penguin Random House India
Language: English
Genre:  Poetry
ISBN: 9780143426486
Copy:  Flipkart Review Programme
Rating: 4/5
Grab the book in Flipkart
Love,
Jonty.