How many of us still remember the fables which we would have read either in our schools or heard from our grandparents or through our parents ? Not much we can remember, I suppose. But still those characters of some stories linger in the abyss of our minds. As new books and genres keep coming into our way, fables have become less important these days. It has been sorted to for children in the contemporary times.
I was very glad indeed when I received a copy of Uday Mane's "Fables From India". He has scored to amuse the readers right from the inception of the book. The cover design of the book is cleverly designed like a storyteller surrounded by folks awaiting to hear amusing stories in the wake of the starry night around a bonfire. Like it is said in the blurb, this book is a collection of 22 profound and unheard stories from countries unknown of its story telling which are set in the ancient times.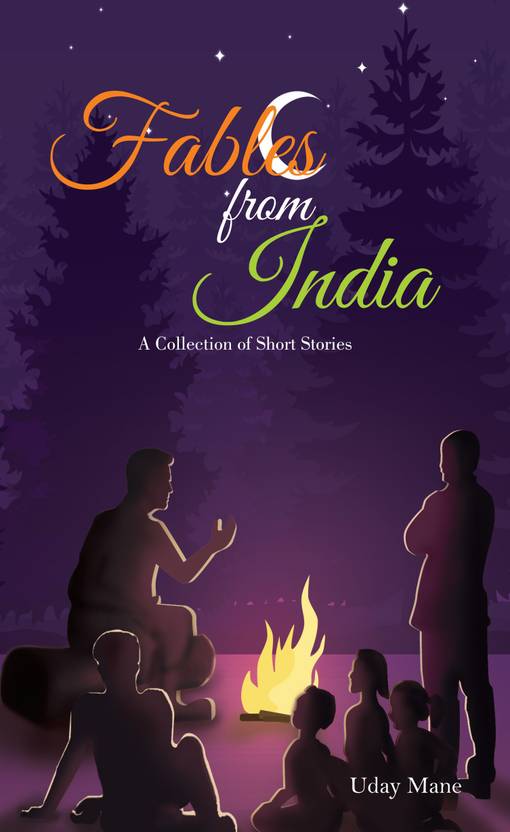 He starts the book with a poem "What Do I Seek", which is out of the blue and a surprise for the readers who expect a story. But, nevertheless the author stuns us with much eloquence in his words. Then starts the author's ease of storytelling and we are in for a roller-coaster ride to our childhood days of hearing enchanting stories. The characters are here to stay in our hearts forever be it The Prince of Aramadia, The Sacred Tree of Khamur or little Johnny who became a jester.
The stories are only 3 to 4 pages, but each one is a gem and Uday Mane has been successful in conveying the true essence of the fables in his own way rather than giving traditional ones. The few lines of poem at the end of some fable gives much depth to the story and makes us fall for the beauty of the story. The book although 168 pages makes us read the entire thing in one stretch without even making us bored.
Although the thought of fables are for children, this book has made that thought step aside with the children inside of us peeping outside. The real victory of the author lies in the art of impeccable storytelling that makes us drool over his verses.
The only negative is that the book is short and gets over soon, making our minds and hearts want for more. This book would be a nice read for all readers irrespective of ages to read fables which brings out the original essence of storytelling. A thoughtful gift for children of course. Don't miss this book and get a glimpse of that childhood storytelling sessions once again.
Book Details : 
Author: Uday Mane
Paperback: 168 pages
Publisher: Leadstart Publishing Pvt Ltd / Frog Books
Language: English
Genre:  Short Stories
ISBN: 9789352016266, 9352016262
Copy: Flipkart Review Programme
Rating: 4.5/5
Grab the book in Flipkart
Love,
Jonty.