We live in a tech savvy world chained towards technology these days. It is inevitable and we cannot run away from the technology. The world in incomplete without the modern day technologies and Internet has bee the savior for many a people.
Nothing is impossible without Internet. Search anything in Google, Download/Stream songs, watch videos in YouTube, Install software's of anything you want via the internet.
Surfing the internet is a part of everyone's life and about 25-40% of  people's time is spent in the internet. We cannot deny the fact that internet has stormed the world with it's technological stuffs. The world was turned upside down with the technology booming in a wider way.
Even calls and messages , these days have a transformation to whatsapp and VOIP calls. The possible speed and the possibilities to make it more easier made the life much easier with less amount.
Every technology needs a good update to keep it's track firm on the field an airtel have a wider perspection to it's future technology.
Primary source of technology will be a smartphone with a internet connection. People don't even have time to remeber their friend's and relatives birthdays due to their busy schedule and reminder apps have been a good companion to those who forget these things.
All kind of ages , nowadays use smartphones. A 3+ year kid have a personal iPad to play games and other things. That's the level of technological dvelopment in or present world.
What can we do with Airtel 4G services? a question which becomes personal will be , what will I do with that.
Updating about the latest technology with the speed that comes with the 4G.
Games will be another factor which will have it's presence my list. Angry birds, clash of clans, minnion rush, street cricket was played my millions in the world and i'm a great fan of that too.
Usually these types of games take a 50+ Mb in the real time and will take some 45 minutes to get downloaded in a normal 2G connection. But with the active 4G connection , I can download it very fast in seconds.
Songs will be the most interesting ones to hear in a mobile phone with a goo headphones and you will be downloading any types of songs within seconds and airtel4G assures you of a speedy download within a second of it's downloading.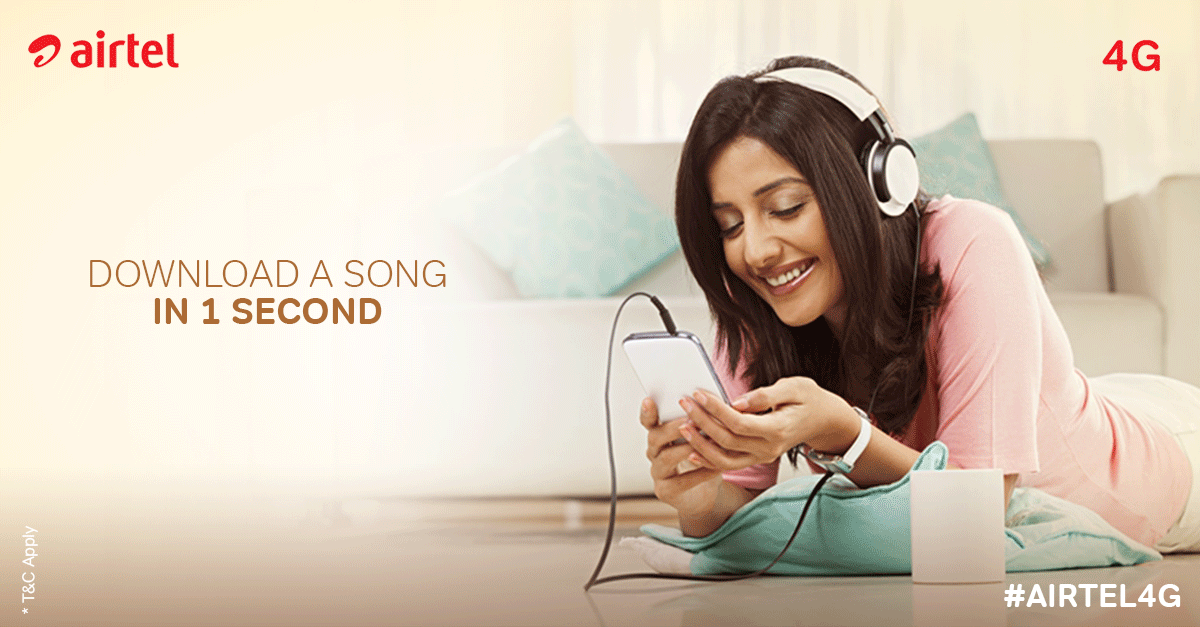 Sharing of photos and statuses in social networking and primarily whatsapp, viber and other app clients to keep me connected with the ones I love the most.
The then primary thing will be updating my blog with my writeup's.
learning about various technological stuffs to keep me updated about these things. Happy things happen when you have the best of the best things to share and that will happen only when you have the great things.
So I have decided to try the best and the first 4G service in India,
AIRTEL 4G : To know more about the speed and other options